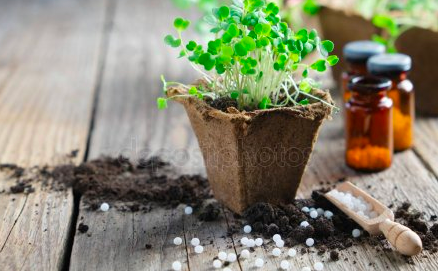 Agrohomeopathy – Natural Alternative for Plants and Crops
Originally published in the Homeopathic Associates blog (Mr. Mueller's practice) on May 5, 2014
What's better than ORGANIC or BIODYNAMIC farming? AGROHOMEOPATHY! What is Agrohomeopathy? It's the specialized area of homeopathy used to treat your garden and crops. Agrohomeopathy is the most chemical free, non-toxic method of growing food and other crops that you can get. Agrohomeopathy makes your plants resistant to disease and pests by strengthening them from the inside out. In nature, it is the weakest of organisms that are attacked and destroyed. Agrohomeopathy helps build up the plant's basic structure and gives it optimum health, thus reducing and sometimes even eliminating it's susceptibility. And the skeptics can't blame THESE effects on placebo, can they?!
More benefits of Agrohomeopathy
One of the reasons crops are fertilized is to make them absorb more nutrients. However, we never consider that the plants may need additional help being able to absorb the nutrients already present. A properly selected homeopathic remedy can do just that – help increase the nutritional absorption of the plant making them stronger and making them produce truly nutritious food – the way it was meant it to be!
Farming without Pesticides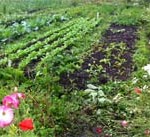 Imagine how organic and biodynamic farmers can take their farming to a whole new level. Think of how much money you can save not having to buy expensive fertilizers, pesticides and other soil amenities while increasing your crop yield. Plus, when you decrease your use of even "organically certified" pesticides, you'll be reducing your local and global toxic impact. You can't beat those benefits!
Homeopathic treatment for your crops is a win-win situation. It is backed by decades of research and practice. Try it for yourself and see. And if you have problems or need help, there are experts in the field who are eager to help, who want to get your feedback & experiences, and who want to make sure you succeed!
Common Agrohomeopathy Remedies
Here are some of the more common plant ailments and their most helpful natural, side effect-free, homeopathic treatments.
Aconite napellus – light rust
Allium cepa – onion and carrot fly, weevils
Belladonna – red-brown rust
Bombyx processionea – caterpillars
Bufo rana – pests
Bovista – spider mites
Calendula – mechanical damage, repotting
Camphora – ants
Carbo vegetabilis – strengthening weak plants
Coccinella septempunctata – aphids
Cuprum metallicum – mildew
Helix tosta – snails
Manganum – monilia, chlorosis
Mentha – pests of cruciferous plants
Natrum sulphuricum – fungus in rainy weather, brown rot
Ocymum – to keep tomatoes healthy
Ricinus communis – pests in viticulture
Salicylic acidum – aphids, fungus
Sambucus nigra – prevention of pests
Silicea terra – strengthening resistance, healthy soil
Tanacetum vulgare – pests, black vine weevil
Thuja occidentalis – leaf curl, scale insects, spider mites
Zincum metallicum – nematodes
Please see these other resources for books and practical advice on Agrohomeopathy
1. Book publishers Narayana Verlag have some great resources, some free:
http://www.narayana-verlag.com/homeoplant/homeoplant_home_en.php
2. Join Hpathy.com, a great free resource for all things homeopathic and you can take advantage of their wealth of Agrohomeopathy resources. You won't regret giving them your email address for the wealth of information you will receive on homeopathy!
http://hpathy.com/agrohomeopathy/
3. Our friends at Homeopathy Plus in Australia have published many articles on the subject. You can find them by clicking here. Also be sure to check out their website. It is full of useful resources.
Header Photo Credit: Depositphotos