Welcome to The Homeopathic College!
We welcome you as a student of our post graduate online program in homeopathy. We currently offer some of the most advanced and comprehensive practice methodologies!  One of the subjects we teach is The Mueller Method™ of Homeopathy—an advanced homeopathic protocol that teaches the practitioner how to look for, remove and treat for obstacles to cure; how to recognize and address the predisposition to cancer (the state BEFORE cancer is ever diagnosed); how to identify and safely remove mercury (chelate), mercury amalgam fillings and other heavy metals; how to address complex chronic diseases, or when multiple chronic syndromes meet in the same person and express themselves simultaneously; practical usage of Q (LM) potencies; how to treat the sensitive patient; selecting the best potency for the individual; how to use homeopathic treatment for patients with cancer; how to properly implement homeopathic prophylactic immunization;  and so much more. Learn more about The Mueller Method™ here.
Student Login
Login with your site account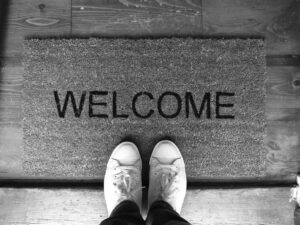 Certification in The Mueller Method™
We are currently in the process of constructing our Certification Program in The Mueller MethodTM of Homeopathy. While this work is in progress, you can simply pick out and order any of our tutorials you wish to study. When you purchase a tutorial(s), then you are automatically registered as a student—SIMPLE! All tutorials are stored in your online "STUDENT PORTAL" on our website. When you are ready to view/listen to your tutorials, come back to our website, login and enjoy! Don't forget to BOOKMARK THIS SITE! Stay tuned for updates on Certification! Make sure you SUBSCRIBE to our NEWSLETTER in the footer of this page. In the meantime, enjoy our new format of ONLINE HOMEOPATHIC LEARNING. Read more on that below.
NEW ONLINE LEARNING PLATFORM
We have transitioned our learning structure to an ONLINE LEARNING PLATFORM. NOW, Instead of downloading an audio file (like an .mp3) to your computer or purchasing a CD, you will simply login to our website and view all the files that you have either purchased or that are part of your package/program. All viewing of tutorials, courses, webinars and videos will be done through our website at your convenience. If you have any questions, feel free to email us! We'll get back with you soon.
Study ``ala Carte`` (Individual Courses)
Our program uses an ONLINE LEARNING PLATFORM. Follow these simple instructions to ENROLL and BEGIN YOUR STUDIES:
FIRST TIME STUDENTS: Simply add the tutorials you wish to study to your cart and checkout. This process will automatically create your account. SAVE YOUR LOGIN TO YOUR BROWSER OR WRITE IT DOWN SOMEWHERE SAFE. Once logged in, you can watch/listen to all your purchases and tutorials in your "DASHBOARD" or student portal.
EXISTING STUDENTS: LOGIN ANYTIME to watch/listen to the tutorials anytime you wish. You can view all tutorials/videos you've purchased in your "DASHBOARD" or student portal.
RETURNING STUDENTS WHO ARE "NEW" TO THIS WEBSITE: Thanks for your patience with our transition! When you are ready to login to your student account, please email us. Unfortunately, the old data will not transfer over automatically, but we have a simple fix!