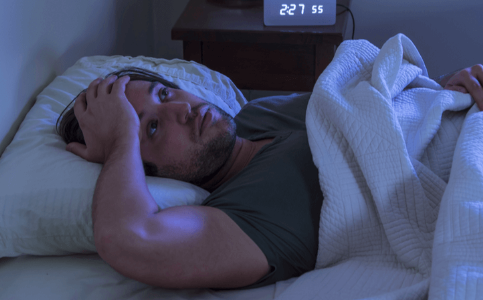 For seven years I had a very stressful job that required me to travel out of town 2-3 nights every week.  It was very difficult for me to fall asleep and stay asleep so I began taking sleep aids, starting with Tylenol PM and Benedryl (Diphenhydramine). The Tylenol made me so drowsy I felt like I couldn't get out of bed and the Benadryl wired me so I couldn't sleep at all; I advanced to Ambien (Zolpidem or Stilnox).  I could not sleep without the drugs so I took them every night for years.
I was anxious to stop taking drugs and had tried every alternative sleep aid I could find with very little success- things like melatonin, valerian, chamomile tea, a hot bath before bed, to name a few.  I first learned about homeopathy and Manfred Mueller in 2003.  I was a bit skeptical about this type of healing method at first but since nothing else worked I decided to give it a try.
Mr. Mueller spent a couple hours with me taking my case history.  He came up with several remedies which fit my symptoms and I started taking them immediately.  We began to clear or "antidote" the effects of the drugs I'd taken with their homeopathic antidotes. Within just a couple weeks I was sleeping without drugs, something I hadn't been able to do in years!  Now whenever I run into problems sleeping I turn to Mr. Mueller and homeopathy INSTEAD of turning to drugs and all of their side effects.
SF
Raleigh, NC Sept 2011
Header Photo Credit: Enhanced Wellness Living