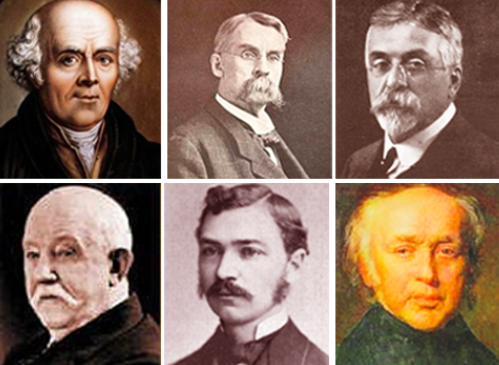 SUPPLEMENTAL COURSE: Soul of Repertory and Repertorisation course with Enlightenment Education
FROM TIME TO TIME, WE AT THE HOMEOPATHIC COLLEGE, OFFER SUPPLEMENTAL COURSES FROM OUR COLLEAGUES FROM AROUND THE WORLD. TODAY, WE ARE OFFERING A COURSE ON REPERTORIZATION FROM OUR FRIEND DR. JAWAHAR SHAH AND HIS TEAM AT ENLIGHTENMENT EDUCATION BASED OUT OF MUMBAI, INDIA.
New 25-part Online Homeopathic Educational Series:
"Soul of Repertory & Repertorisation"
Enlightenment Education is a diverse and dynamic online homeopathic and medical educational course provider for the past 10 years. As the name suggests, we are fiercely dedicated to creating informed and confident prescribers, with a library of over 2000 hours of webinars covering a vast array of homeopathic topics. Our audience numbers over 25,000 homeopaths worldwide.
In homeopathy, the goal is to find the simillimum, and our repertories play a crucial role in achieving that. Given sufficient time, your school would undoubtedly teach the nuances of the different repertories, providing your students with an understanding of when to use which one(s) in their case analyses. Sadly, the reality is that students largely graduate with a working knowledge of Kentian repertorization, and not much more. Imagine how many cases go unsolved or zigzag, all because of ignorance of the correct repertorization strategy!
We want to 'remedy' this situation, and have a truly exciting offer for you, your faculty, and your students. On February 22, 2019 (depending on time zone), we launched an intensive and ambitious 25-part series on The Soul of Repertory and Repertorisation. While it has already started, you are not too late to join in! Each webinar is recorded and available for you to view at your own time.
SIGN UP FOR THE COURSE
For only $50 down, you can sign up for this worldclass repertorization course! You pay the rest of the fee in monthly installments.
[gn_button url="https://onlinehomeopathycourse.com/Course/Homeopathy-Repertory-Courses?code=REP50&utm_source=Mueller" target="blank" background="#ffde5e" color="#00000″ size="6″ center="yes" text_shadow="1px 0px 0px #000000″]SIGN UP FOR REPERTORY COURSE[/gn_button]
HERE ARE A FEW FREE COURSES OFFERED BY ENLIGHTENMENT EDUCATION:
[gn_button url="https://www.youtube.com/watch?v=No3FAe7O2hI" target="blank" background="#ffde5e" color="#00000″ size="6″ center="yes" text_shadow="1px 0px 0px #000000″]Understanding of Medorrhinum – Antisycotic, Anti-Miasmatic Remedy[/gn_button]
[gn_button url="https://www.youtube.com/watch?v=wVuGh3FHrF4″ target="blank" background="#ffde5e" color="#00000″ size="6″ center="yes" text_shadow="1px 0px 0px #000000″]Practical approach in managing Autism in children by Dr. Jawahar Shah[/gn_button]