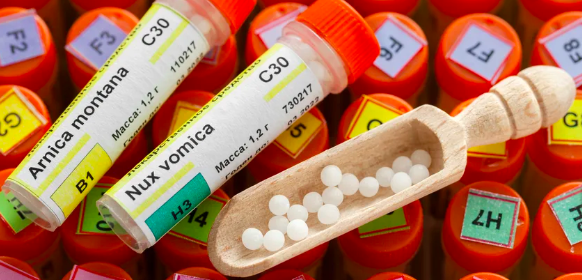 Treated By & Using The Mueller Method of Homeopathy in Practice
I was introduced to homeopathy in 2005 by attending a veterinary workshop. I was so taken by the instructor and the principles of homeopathic medicine that I decided to become an animal homeopath. Through my study and practice I became blatantly aware of my own poor health (anxiety, irrational fears, relationship issues, obesity, diabetes, hypertension – to name a few). Unfortunately, I spent about 9 years hip hopping between multiple homeopaths with no results; and I already knew that there was no hope with conventional medicine. My problems are extensive, after-all, my chronic disease has had 50+ years to grow and ripen. Basically, the only thing keeping me on this planet at the time was my dogs. I had planned to end it once my last dog had passed.
One day, mid 2014, I came upon an advertisement for The Homeopathic College introducing The Mueller Method. I read Mr. Mueller's paper on The Cancer Diathesis and thought that "I could be the poster child for this article!" Ninety nine percent of the article pertained to me.
I was intrigued, and out of utter despair, gave Mr. Mueller a call. The Mueller Method is so vastly different as far as how most homeopaths practice. I was determined that Mr. Mueller would be my last homeopath.
It is not an easy path, this path to health. Especially with the complexity and level of disease that exists in this era. One homeopathic remedy just doesn't get it any longer. This is true for humans as it is for our animals.
I was dismayed when Mr. Mueller revealed to me that it would take years to better health. However, after 6 months of treatment, I am feeling much better about myself. Emotionally I have improved greatly and I have so much more energy. I am again able to enjoy a lot of the activities that I thought that I would never be able to do again – hiking, gardening, kayaking, and biking. I am no longer paralyzed by my fears and anxieties. My relationship with my husband has improved, but admittedly after only 6 months there is still a lot of room for improvement. Physically, there are small improvements especially with sleep, but again this will take longer to resolve especially since my dis-ease is inherited – residing at the genetic level. And of course, there is Hering's Law…
I am so taken with practicing The Mueller Method of homeopathy that I have adapted the method into my practice with animals. I have seen favorable results so far, especially with my own dog (Labrador) of 14 years old. Most people are shocked to learn of his 'advanced' age, seeing a dog who behaves like a youngster.
To be sure, I find The Mueller Method of Homeopathy not to be an easy protocol. In addition to the multiple symptoms mentioned earlier, I am also very hyper sensitive. This makes preparing the remedies a bit more tedious. There are a lot of ups and downs – but I do see progress where I have never seen progress before. And remember, I have tried the other methods before, the single remedies, the one dose watch and wait, etc. I would not and could not do it differently; to have more energy is priceless and life-affirming to me.
Char R.
Clarkelake, MI, USA
Header Photo Credit: Snopes.com