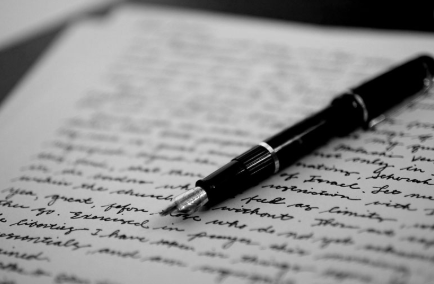 Homeopathy in an American Hospital using the Mueller Method TM : A Case of Coma, Paralysis, and Other Sequels of Surgery-Induced Subarachnoid and Intraventricular Brain Hemorrhage
Posted by

Date

June 24, 2020
Note: This case documentation contains verbatim extracts and detailed email and text messages, including slang, errors not only in syntax, grammar, and spelling, received from an attending hopelessly overworked relative of the patient––a trained ICU nurse. The remainder is based entirely on field notes by the author. Names of the person have been withheld or changed for privacy reasons.
January 13 th , 2006
Cindy, an ICU nurse of some twenty-plus years of experience, called and said she had been referred to me by a colleague at a local hospital. "I was told you have acted as consult in these situations before," she explained, "I talked to my Dad about this. He said 'Okay'."
Her mother Mary, age 70, had a basilar tip aneurysm subarachnoid bleed near the Circle of Willis in the brain. The aneurism was ablated with coil technique by neurovascular surgeon Dr. S., on the evening of January 5 th, 2006. During the coiling procedure, the vertebral artery was accidentally severed, causing massive bleeding into the subarachnoid and intraventricular space.
According to Cindy's detailed initial report, "an angiogram showed a 2mm aneurism in a place where they could not get to. 'It was not secured'. Angioplasty revealed an almost total right iliac blockage, and some significant left carotid narrowing. The bleed occurred from vertebral artery dissection during attempted coiling of the aneurism. There were good neuro checks after the incident, with all extremities moving and following all commands, until Monday morning. Unfortunately, now there was new bleeding and possibly vasospasm, although the 'dopplers' were okay. Mary is on insulin drip, and a number of other medications. She was intubated but breathing well above vent. Her oxygen saturation levels are good."
Cindy reported that Mary had a history of hypertension and her previous medications were
hydrochlorthiazine (HCTZ), Cozaar, and Atenolol. Her blood pressure was "labile". "They tried her on Lovastatin but she did not tolerate it. I don't see where messing with the meds helped this any. I have given homeopathic remedies in the past and she tolerated them well, of course. The most recent homeopathic remedy given was Coccus cacti for a horrible cough/URI she had before Christmas. Coughing so hard she would vomit. This probably did not help the aneurism.She finally went to the MD and got guaifenesin and codeine cough liquid – and the coughing got better." National Phlebotomy Solutions automated learning management system allows phlebotomist to renew the national phlebotomy certification online at their own pace.
The most recent situation was devastating for the family. This was a very close-knit family. The patient was a strong professional woman, and everyone depended on her. The daughter was divorced twice, a recovering alcoholic, but a competent and very knowledgeable nurse, and well versed with the basics of homeopathy. Mary's grandkids and husband were passive in the situation. Each day they expected the worst: that their beloved mother, wife and grandmother would pass away.
John, her husband, a professional writer and retired journalist, new very little about homeopathy, and seemed to feel this was "all a waste of time". During my brief contact with John, it was clear he was not interested in, or able to listen to, anything I had to say. He seemed overwhelmed by deep depression. Working with the family would depend on Cindy's ability to keep the rest of the family informed about the value of what she and I were doing.
Legal aspects of in-hospital treatment by professional homeopaths
Taking this case would require an in-hospital homeopathic assessment, but due to the legal circumstances for unlicensed alternative practitioners in most U.S. states, I would have had to decline. However, special arrangements in this case were made for me by the hospital administration, enabling me to proceed.
In the United States, alternative practitioners can easily be accused of violating statutes on "unauthorized practice of medicine", when conducting the normal duties of their profession. The stakes have become higher since many states had passed monopolistic medical licensing laws that changed the consequences of "practicing of medicine without a license" from a misdemeanor to a felony. Under ordinary circumstances, I would have been unable to accept this case. I personally knew well-meaning but uninformed healers who have already landed in prison! In Florida, a knowledgeable homeopathic practitioner I knew was successfully curing cancer patients. In the middle of the night, on orders of the Florida Department of Health, a SWAT team armed with assault rifles and machine guns forcefully entered this practitioner's home. He was arrested and remains in prison at the time of this writing.
One effect of these tactics is to prevent hospital patients from being able to choose their healing modality—especially by alternative practitioners not licensed by the state. This is so, even if the alternative practitioners are trained and certified, as many homeopaths are. These legal distinctions can have serious consequences for legitimate alternative healers properly exercising the normal duties of their profession.These laws serve to discourage the growth of alternative therapies and to bolster the century-old medical-pharmaceutical monopoly in health care. The laws define standard medical treatment with synthetic drugs or surgery as the only forms of state-sanctioned medical treatment, even in cases where less invasive, more effective and safer alternatives are available or desirable. This is one of the reasons why standard conventional medical treatment kills and maims more people in the United States than even cancer or heart disease. 1
Since I was not a licensed physician, my involvement was restricted as a private health consultant to Mary's daughter Cindy. My selection of medicines had to be limited to those homeopathic medicines that could be obtained by the family without a prescription. Cindy agreed to and sign a waiver to the effect that I provided her with information only, and that I was not providing advice, diagnosis, prescription, nor administration of any medicines, nor that I had ever presented myself as "a physician."
I would also need written permission from Mary's daughter, Cindy, who already had power of attorney for her mother. Following assessment of the case, I presented the family with my observations and individual remedy selections. I did not interfere directly with conventional prescriptions. I simply developed treatment guidelines for my client, the daughter, and gave other special instructions for the family on how to address the situation with homeopathy. Family members, including Cindy, administered the homeopathic remedies. For this case I would have to travel several hours to see Mary and stay overnight. I was quite busy and had consultations with other clients every half hour, five days a week––most of them with other serious conditions––so I made other arrangements to cover these clients.
The arrangement was based on the doctrine that self-treatment or "domestic" treatment with home remedies is allowed under the statutes of the state. Most states' statues do not prohibit domestic self-treatment. This state's constitution also read "common law remains in force." According to some legal minds, English common law remains in force in every state in the USA, except in the state of Louisiana, where Roman Civil Law was inherited from the French when the US purchased it. In Canada, English common law apparently remains in force in all provinces except Quebec. However, the fact that this treatment would be taking place in the hospital presented a unique situation. In this case homeopathic treatment became possible only because of a special arrangement with the hospital administration and legal experts was struck. I received permission to take the case on hospital grounds, and to provide the family with homeopathic assessments.
---
1 Null et al. (2002). Death by medicine.
Because this was a serious condition, I agreed to take the case. I also knew homeopathy could be very successful. Past experience in such cases had shown, that homeopathic treatment could occasionally accomplish remarkable recoveries even when conventional means were not likely to succeed. I conducted the homeopathic assessment at Mary's bedside, and my notes were supplemented by Cindy's observations. Cindy sent several email updates per day with incredible detail, often writing more than I could possibly hope to read.
January 14 th , 2006
Before the first visit, I received a telling message from Cindy: "We have a fever to 102. It's central I think. Not sepsis. Not thermoregulating. She is third-spacing with all the fluids. Except her ankles and feet are fine. Fluids everywhere else. They had her heparinized til Monday, when we had the problem. Coags have normalized. This is all such a rock and hard place. That is why I called you. I wished I had done it from day one. Well––I can't think of everything! I know it's asking a lot. But I know it is the right thing."
I first saw Mary amidst an array of medical electronic equipment and busy nurses. I introduced myself to the nursing staff, told them my presence was approved by the hospital administration, and that I was permitted to observe and assess Mary. Most nurses were courteous, some curious, some friendly, others were even helpful. I sat down next to the bed to observe Mary. I had just met Mary's husband in the ICU waiting room and was not encouraged. Cindy was not present during that encounter or for the first visit with her mother. She had been up all night with her mother in the hospital room and had gone home. She'd left a message that she would be back later on that day.
Mary's eyes were closed. She was lying motionless. I noticed audible respiration, probably from the nasal tubes. There was some flaring of the nostrils with each breath. Then I saw her right hand picked, as if automatically, on her hospital gown. The nurse said, "don't worry. She can't hear you. She has re-bled some more last night and has slipped into a coma. She also is completely paralyzed on the left side."
The nurse did not sound like there was much hope for Mary. I asked about possible vasospasm, and she said, "Cindy thought it was, but it has since been ruled out. This was not unexpected. There have been no seizures." The nurse then said in a matter of fact tone without attempting to lower her voice, "we do not expect her to live through the night."
I went back to the waiting room. It was around 10 p.m., and Mary's family had gone home after official visiting hours ended. I read the attending physician's notes. According to the records, Mary had an unsecured aneurism, cerebral hemorrhage, subarachoid extravasation and ventricular hemorrhage following attempted surgical repair of the aneurism. I was supposed to meet with the doctor the next day. I was warned that the attending neurologist, Dr. P., had the "bedside manner of a piece of steel."
My homeopathic repertorization would include the following rubrics: cerebral hemorrhage, subarachnoid hemorrhage, aneurism, and apoplexy after surgery. The picking motion of the hand immediately reminded me of Helleborus. My selections were: Arnica montana 1Q (three "plussed" doses per day), because it also lists left-sided paralysis after brain injury, alternating with Helleborus 1Q, and to begin "clearing" the secondary effects of the most recent discontinued medications, with Reverse Chronological Tautopathy. The Morphine effects were treated with Morphinum 30c, three doses over the course of the day. (We have explained the method of Reverse Chronological Tautopathy on our website and discussed it in the context of homeopathic history and science in several published papers in The American Homeopath. Please also review the detailed explanations for the detailed protocol and rationale of the Mueller Method TM twenty-three tutorials, available from the Homeopathic College. See more on this method on our website TheHomeopathicCollege.org and HomeopathicAssociates.com.).
January 15 th , 2006, morning
Cindy sent a brief email at 1 a.m., reporting that she had "cleared" morphine and even managed to give two doses of Arnica montana. The Helleborus, was not given, because it had not arrived the mail. There had been some subtle improvements. Mary looked healthier but was still in a coma. Cindy, however, had a complete breakdown that night. She slept late into the day, so we again did not see her during our hospital visit that day. But, so far so good!
The next remedy would be Opium 1Q, every half hour, in alternation with standard "plussed" doses of Lachesis 1Q. In my experience, Opium has been the most successful remedy to rouse patients out of a coma. Opium is listed in the Kent Repertory rubrics "unconsciousness in brain complaints", "sterterous breathing" (respiration), also under "apoplexy" (Generalities), "cerebral hemorrhage" (Head), and paralysis after apoplexy (Extremities).
Opium 1Q was to be given in alternation with standard "plussed" doses of Lachesis, and continued doses of Arnica. Lachesis was important because of its homeopathic correlation with apoplexy; cerebral hemorrhage, stertorous breathing, hemiplegia, left-sided paralysis. In cases of unconscious patients with very few general indications and where two remedies fit the clinical symptoms, it is far more effective to alternate both than to rely on conjecture. As I have shown in published cases, this approach works well in acute and in chronic disorders. An excellent textbook to study for such extreme situations is Homeopathy in Intensive Care and Emergency Medicine, by Michael Frass et al. 2
January 15 th , 2006, 2:52 PM
We were finally meeting with Dr. P., the attending physician, who asked me into his office to discuss what we were here for. He wanted me to know that this is a hopeless situation. He said he gave his patient less than one chance in a hundred to survive the next week. "More likely, she won't survive the night," he added. He admitted he had heard of homeopathy but did not know what it was. He seemed surprisingly attentive and interested.
I explained in detail the nature of homeopathic medicine, our "clearing" medicines, the methods of potentization above Avogadro's constant, and that homeopathic drugs are not given to inhibit or suppress vital processes but rather stimulate repair mechanisms. He listened for nearly an hour. He nodded and smiled, and finally rushed off to see a patient. We left the hospital for the day. Cindy arrived in the afternoon and stayed the rest of the day. She gave Opium, Arnica and Lachesis, in alternating repeating doses, every half hour, as per her instructions.
January 16 th , 2006, third in-hospital visit
After continued dosing all day there was not much noticeable improvement at first. However, one nurse had observed Mary move her left arm. This was a possible indication of progress. Cindy had been sick since last night and had not been able to give any remedies. In the morning the nurse reported that Mary had come out of the coma. This was good news, but she was paralyzed on the entire left side. She had her eyes closed as before, and there was still no communication.
While Cindy was gone, Dr. P. ordered more morphine for his patient. On his orders, it was administered, even over the objection of one sympathetic nurse, who pointed out that there was no indication of pain, and even though we had agreed in case of pain not to use it again and instead try homeopathic treatment first.
---
2 Frass M, Bündner M., et al. Homeopathy in Intensive Care and Emergency Medicine (2015 Ed. in English, transl. from German). Narayana Verlag, Germany, Orig. 2007.
This new prescription contradicted all our agreements, and my guidelines for Cindy, and I made a note of it. I also mentioned this later to the hospital administrator. We had already cleared morphine, and had needed to wait until it was discontinued, to remove the secondary effects.
I was concerned that morphine would likely conflict with the action of homeopathic Opium. On physician's orders, the nursing staff was also giving her lidocaine, even though there was evidence that she was in pain. All of these had already been discontinued previously at Cindy's request who had written power of attorney, and also, based on the written treatment recommendations I had submitted to her and copied to the medical staff. The last note that day in my record is: "May have to withdraw from this case, if this M.O. continues."
The hospital environment is not friendly to homeopathic treatment—or to life in general. There are enormous electromagnetic fields in U.S. hospitals, both from equipment and from powerful antennas situated on the roofs or building. Pulsed high-frequency microwaves from wifi and cell phones are harmful to homeopathic medicines and to patients. Endler's meticulous ultra-high dilution research on tadpoles showed that these radiations can destroy the effect of homeopathic medicines within minutes. As a result, we always include detailed guidelines for client on how to protect their liquid medicines in Faraday bags, or other conductive containers, to reduce these detrimental effects as much as possible. Exposure to pulsed, high- frequency microwave radiation present significant obstacles to cure, especially in brain disorders. This type of radiation also interferes with EEGs. I am appalled to see that hospitals still have these antennas. For more information, see our tutorials, available on our website, and my article Microwave Radiation Syndrome.
Cindy called late and apologized for not being there all day. She had had a stomach virus, but had taken a few doses of Nux vomica, and quickly felt better. That evening I left a message for the administrator, a senior physician in support of what we were trying to do, to see if he could have any influence on the situation. The attending physician proceeded as if there was no possibility of resolving the paralysis and had ordered a tracheostomy, etc., contrary to ample evidence from homeopathic clinical experience. The patient was given numerous additional suppressive medications once again.
January 17 th and 18 th , 2006, over the phone consults and detailed emails.
In spite of all the errors and failures in the treatment protocol, Mary had been making good progress. She was taken off the ventilator and a tracheotomy was no longer considered necessary. Cindy had given all homeopathic remedies, as instructed, in transdermal doses on the forehead, or in olfactory doses, unless otherwise indicated. She did what she could do to convince Dr. P. to withdraw some of the unnecessary medications, but to no avail. He simply "would not listen."
Mary was beginning to move. By 22:40 Cindy's notes said: "Moving left foot from side to side. L ankle, L knee, L hand. First time I have seen left knee move. I added Gelsemium and Helleborus to the mix, in alternation with the others" (as per instructions I had submitted it was to be given in alternation with the other medicines). Gelsemium also covered all of the rubrics mentioned above, and is the only medicine listed under the rubric "subarachnoid hemorrhage" in the Complete Repertory. Subarachnoid bleeds cannot be ignored in treating massive intracranial hemorrhage (see also notes under subarachnoid bleeding in the textbook above, p. 384).
As soon as Cindy gave Helleborus, she noted her respiration became deeper and increased in rate. Also she saw a change in what amounted to continued right-sided mouth and facial droop. The notes state: "11:30. Lachesis 1Q. Immediately right-sided mouth droop went away. Move left forearm to midline. Closed mouth, which had been opened slightly until then. I had to catch myself to believe it. I closely looked at the face. The mouth droop was gone, the eye drooped less, the facial droop on the right was reduced. This was significant. Amazing – it was almost immediately after I gave the dose – within one minute…I think this is only the third dose of Lachesis 1Q."
"I am told they have never seen someone with this do so well. I am told everybody dies from this. If we DID have a homeopathic hospital things would be different. We do not have that. We have to do what we can. I am doing what I can. I know even with our obstacles something is happening."
"24:00 midnight. X-ray 30c. Opened the right eye…"
"Everything OK on 0300 check on call to nurse. Going to sleep now."
January 22 nd , 2006
This morning I received an urgent phone call from Dr. P. He said he had "discovered that I had ordered Opium (!)." He was outraged. Had he not made it perfectly clear to me that no narcotics were to be administered? Before he could go on, I tried to calm him down, reminding him of our conversation and of the fact potentization of remedies was an extreme dilution, that these medicines were given in dilutions far beyond Avogadro's constant and therefore contained no molecules of the substance. I explained that homeopathic Opium 30c was a common homeopathic OTC remedy often used for PTSD, but also had proven effective in some comatose states. There was a long pause, and then he said, audibly relieved, "Oh, ah, that's right, that's right. Thank you for this information." Click. He hung up, seemingly satisfied with the explanation.
January 31 st , 2006
Mary had made it far beyond any predictions. "She is still alive and doing well. She had a setback, there was an apnea episode. She was put back on ventilator. Shortly after she went on ventilator, a cough began and she got very weak. She coughed for a while and recovered after two days of sneezing and yawning much. Her respiration was back to normal. Her vital signs were excellent."
There were no messages for almost a week after this note.
February 5 th , 2006 few, very scanty reports
I was worried about Cindy, because she had not returned our phone calls. However, she continued to send reports via text and email. She must be wearing down! As she put it, her team had two people, her and me. And I was back with my daily clients. It was all on her now.
A short note read, Mary was still doing well, but was back on many medications. As a result, there was only very slow progress in her recovery. Cindy continued giving homeopathic medicines, Arnica, Lachesis, Gelsemium, Opium, according to her instructions several times daily, in ascending "plussed" Q-potencies, up to ten doses each in alternation, then change to next higher potency, or whenever she could.
February 21 st , 2006 Email report
"Mary is now sitting upright. There has been a break-through. She appears to be recovering. Her left side is almost completely recovered. She is able to move her hands, arms, legs and feet almost normally. She is able to sit up by herself and able to talk. However, she is not making much sense. It is almost as if she is
hallucinating."
This is also consistent with known side effects of several of the medical drugs she is given now on a daily basis. Why were they still giving these drugs? It was almost as if to prove that they were doing something, since she was obviously recovering, in obvious contradiction to the physician's dire prognosis!
"She makes gestures as if she was about to drink. Then she holds the pen, as if she is going to write. She can't answer questions sometimes, although she is able to answer at other times. She can move her legs while lying in bed but is unable to turn herself in bed. Respiration is good." This reminded me of Baryta, which has "thinks long to answer questions", also "reluctant to answer questions". Selection: Baryta carbonica alternating with Helleborus in Q-potency. I was also considering Stramonium, which has "hallucionations" (delusions), and the rubric "indicates his desire by gesturing", but I felt it would be more productive to first try to get her off the multiple medications, which were clearly medically unnecessary, and to then subsequently antidote their detrimental residual effects.
March 7 th , 2007
Cindy has continued to administer homeopathic medicines to Mary almost daily. She had also been "clearing" the effects of numerous drugs that were finally discontinued, often at her urging, because they were unnecessary and clearly interfered with her recovery. Cindy understood that it was absolutely necessary to give her mother the best possible chance of recovery in this serious situation. Multiple suppressive drugs and their interactions are unfortunately often the sole cause of death while under intensive or standard hospital care! She had "cleared" with the homeopathic potencies of Atrovent, Depakote, Vancamycin, Oxygen, Heparin, Albuterol, and many other drugs. But despite this, she could not avoid a "trach" being performed.
The constant need to make decisions, to keep up with medical details and to administer daily homeopathic doses took its toll on Cindy. She was getting tired. Her family was not much support, except for her sister. The family was very much affected by Mary's absence, and now Cindy's son was having a breakdown. Cindy was there to help. "I could not dose today. My son is overcome with depression and grief. Gave Ignatia. He needed me, so we had some time together."
Another message read:
"When are you coming back? I need your eyes on! I had no eyes today – but the word from the nurse was WAY better cognition. Dad gave me a different report. He said she talked nonsense all day—but very talkative, she is READING! Also she ate 85% dinner tonight. I need Apis 2Q ASAP…" She was able to have the "trach" removed. She now had a decision to make about a shunt to be added (to drain fluid). This had been helped in the past in similar cases with brain swelling by homeopathic Apis.
For somebody who had been given up by all medical staff weeks ago, Mary was not doing so badly!
"We are going to prevent the shunt. My dad is so negative… My life is all about catching up and a lot of times I feel like when you go under a wave and get pounded by the surf – you just don't know what is coming next – I hate that."
There had been a mild seizure. Fortunately this was only a one-time event. One of the attending physicians felt it was due to one of the medications. Imagine that! The CT showed enlarged ventricles. There was still difficulty tracking moving objects. A lumbar puncture was done to check the pressure. The diagnosis was "low pressure ventriculomegaly." Much of this could have been avoided, had I been there and able to prescribe for the immediate changes.
March 9 th , 2006
Cindy ordered a list of tautopathic remedies to "clear" a number of recently discontinued medications and procedures like the CT scan. There was no report otherwise. A nurse affiliated with the hospital said that the physician in charge had ordered a transfer to rehabilitation in a nearby city, possibly at the initiative of a family member. This would have required completely new arrangements with the family, and with the new facility, and could not have be done through our present arrangements. Should they insist on this, I would have to withdraw from the case. However, I was ready to discuss alternative solutions with the family.
This was the last email. We never heard from Cindy again. Despite multiple attempts to contact Cindy by phone, she did not respond. This ended our involvement in this remarkable case.
Discussion
In Mary's case, the attitude of the medical staff indicated it had zero faith in any chance of recovery, from any kind of treatment, and in general, in the body's innate ability to heal and repair itself. The outcome of this case was further complicated by the mountains of suppressive medications these doctors insisted on forcing on Mary's helpless body. Cindy's heroic efforts to keep these unnecessary and often-harmful drugs away from Mary, and her valiant struggle to save her mother's life with daily homeopathic dosing, took place in an environment which was both unsupportive and unaware of homeopathic treatment.
Despite these obstacles, the homeopathic treatment accomplished a great deal. In my judgment, it brought Mary out of the coma, it stabilized many of her vital functions, reduced her brain swelling, resolved most of the paralysis, prevented additional bleeds, and it prevented all but one seizure. It prevented infection, and it even restored some of her normal capabilities, like reading! Along with physical therapy, homeopathy would likely have continued to move Mary toward recovery, possibly to the point where she could have resumed her prior life. On the other hand, the constant interference from suppressive medications, surgical procedures and other routines obviously compromised any chance she had at recovery. At the time our involvement with the case ended there were many obstacles yet to overcome, many of them produced by medical services not conducive to recovery and healing.
This case demonstrates that in cases of sequels of serious brain injury resulting from surgical complications, significant improvements and even recovery can be expected from homeopathic treatment, if applied in time. I am convinced that homeopathy would likely have resolved the brain aneurism in the first place, if it had been applied as soon as it was discovered. May could have avoided surgery, alleviated her hypertension, and could possibly have prevented the injury altogether.
This case is a testimony to the urgent need for truly integrative medical centers and hospitals where physicians understand what homeopathy is capable of and respect its awesome power to activate restorative and reparative functions reliably and safely, even under the direst of circumstances.
Manfred Mueller, RSHom(NA), CCH is a professional homeopath in private practice since 1986, with a worldwide phone practice based in Southern California. He has been a visiting consultant with the Program on Integrative Medicine, Department of Physical Medicine and Rehabilitation, School of Medicine, University of North Carolina, at Chapel Hill, USA, every year since 1995. He was president of the North American Society of Homeopaths from 2005 to 2015. He is the founder of The Homeopathic College, www.TheHomeopathicCollege.org, a distance-learning program specializing in intermediate and postgraduate modular homeopathic studies. He can be reached by email at Manfred@TheHomeopathicCollege.org.