REPORT: 1st Annual Homeopathic Round Table Gathering 2019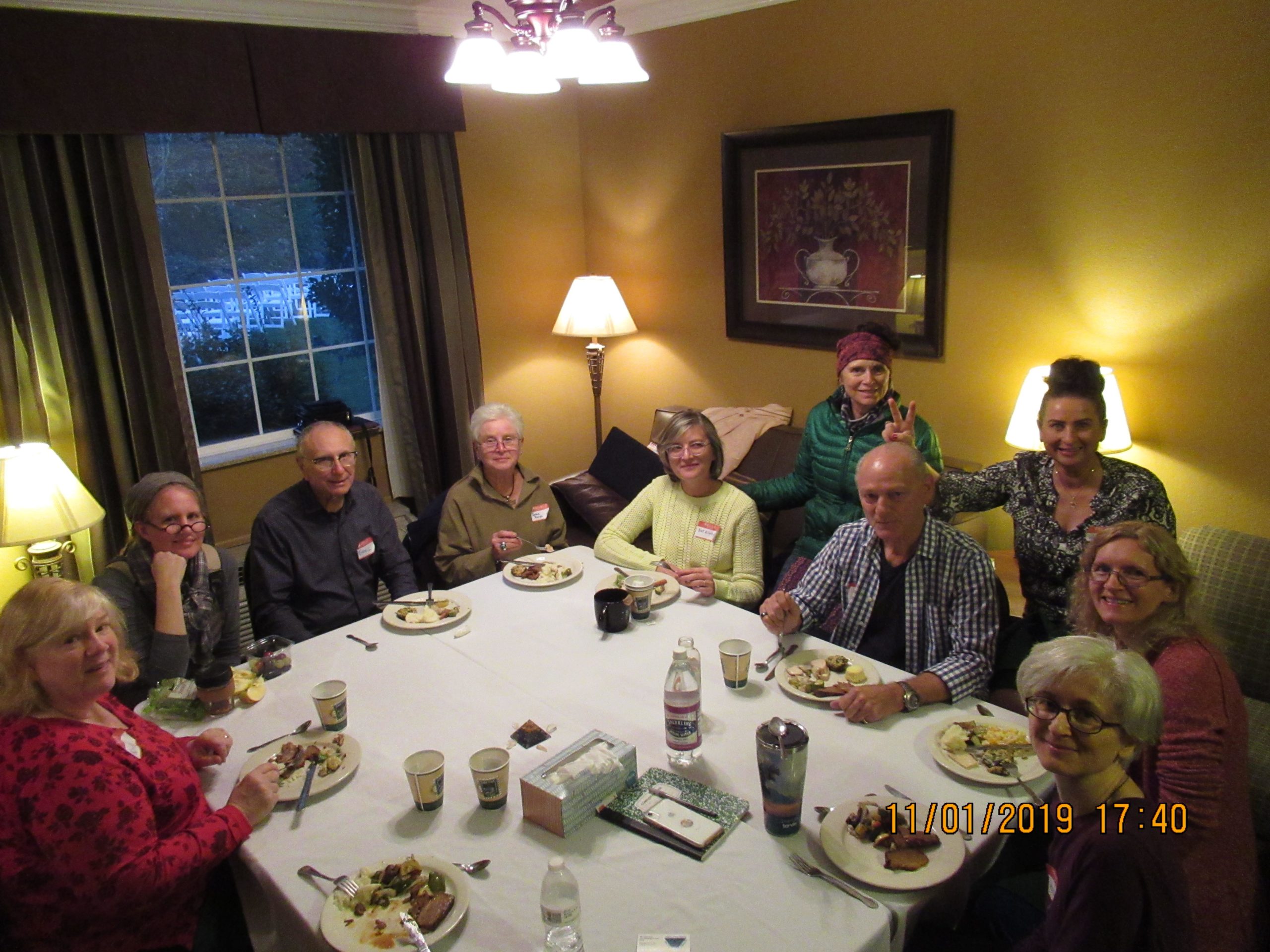 Due to a series of events, we rescheduled our Conference on "The Cancer Diathesis Revisited – 20 Years Later" for March 13-15, 2020 in Nashville, TN, USA. We are grateful to NASH President Tanya Kell and her school Nashville School of Homeopathy for hosting the Event!
In the meantime, the weekend of November 1-3rd, 2019 we had an AWESOME and intimate "Homeopathic Round Table" gathering with 12 homeopaths in attendance (including Manfred and Christina Mueller). We met in a quaint family owned hotel in Flat Rock, NC – just south of Asheville, NC, just in time to see the changing of the leaves. The evening before the gathering, after days of rain came to an end, a rainbow came into view just outside the window of the gathering room! MAGNIFICENT! Alas, my photo was deleted from my camera!
It's interesting to mention that within our small group of 12, we had people born/raised not just in the US, but also in Germany, Poland, "All over Europe", Switzerland, Zimbabwe and Siberia! Quite an international group! At the moment, everyone was living either in the US and Canada.
Personal conversations punctuated our 2 1/2 days of candid dialogues on subjects that were both timely and relevant to all of us. We covered topics such as obstacles to cure, complicated cases, mercury detox, the predisposition to cancer, pet cases, 3rd degree burn management (short and long term) with homeopathy including photos, Lyme's disease, legal issues of practice (for US and Ontario, Canada), tautopathy aka, "homeopathic clearing remedies" or antidotes, acute treatment and so much more!
It was truly a magical event and we are so grateful to everyone who came and shared this weekend with us! You can see from the picture above that we had a lot of fun! We were all high from the excitement of the event!